Invest with Maybank Today
At Maybank Private, we carry a comprehensive suite of products and solutions to help you meet your daily banking needs as well as longer-term investment goals.
By sharing key insights, you will have timely investment information on today's dynamic marketplace and tomorrow's trends. The impact of new economic policies, changes in the political scene, movements in the financial markets and the evolution of the business cycle are all intimately linked. Our analysis of the events will help you understand the possible impacts and how best to position your portfolio.
Our Approach to Building Your Investment Portfolio
Our Investment Expertise
Our Maybank Private team comprises investment specialists in different Asian geographical locations with a diverse range of experience working closely together to bring you the most updated market knowledge, investment information and strategies.
Our open architecture platform gives you access to an extensive array of products and services that leverage opportunities around the region to meet your wealth management objectives.
Product on-boarding
Your interest comes first. Our experienced product specialists along with our robust product review framework ensure investment products by highly reputable providers are on-boarded. All our investment products are risk rated and approved by our internal Committees before they are made available to our clients. Our product suite and providers are reviewed on a periodic basis to ensure they stay relevant and are replaced if the need arises.
Tailored for You
One size doesn't fit all. To provide you on suitable investment strategies, your Relationship Manager, supported by a team of experienced investment specialists, will discuss with you to understand your financial objectives and risk appetite.
Asset Allocation Model
Our asset allocation model provides both diversification and short-term active management. In assisting you to make your investment decisions, we provide the most relevant and timely information with a strong product platform.

Foreign Exchange & Treasury
Trading Services
We offer a range of products – foreign exchange, derivatives, bonds and equities. We have access to 34 markets in equities offerings and bonds in various currency denominations to ensure no lack of options.
Forex Trading
Our Foreign Exchange specialists within the Maybank Group offer both short and medium term views on currency and interest rate movements, based on timely research and analysis. We have solutions ranging from plain vanilla instruments to complex derivatives such as options and swaps to meet your hedging and trading needs.
Wealth Management
Discretionary Portfolio Management
Our Discretionary Portfolio Management brings you a customised solution to managing your portfolio. We work with you to bring the best risk-adjusted returns based on our asset allocation, security and funds selection.
Bonds / Sukuk
Bonds/Sukuk such as investment-grade government and corporate bonds offer a less risky investment alternative and can be used to improve the risk-return ratio of your portfolio as well as provide a regular source of income
Succession Planning
Guarantee your Legacy. This is a smart solution for protecting what you have built for your heirs, while giving yourself more for retirement.
Equities
Using Maybank Kim-Eng's expertise, we being you comprehensive stock and bond recommendations across different markets in Asia. Maybank Kim Eng is a multi-award winner for best brokerage and best research house in ASEAN.
Structured Products
Structured Products are used as a flexible alternative to traditional investments, so that you can capitalise on tactical opportunities across various asset classes. We work with the best counterparties globally to bring you innovative and bespoke products, structured to your individual risk and return profile.
Domestic Universal Life
Allows the biggest and most flexible coverage for protection, estate equalisation, distribution and tax planning.
Dual Currency Investment
We have loans for reinvestment in 8 foreign currencies (EUR, GBP, AUD, USD, JPY, HKD, SGD & CNH) to allow you to hedge, leverage, monetise and diversify your portfolio.
Funds
Our diverse range of funds is selected and monitored by a team of highly qualified, experience fund analysts, each specialising in different markets, asset classes and investment styles.
Lending Facilities
Multi Currency Lombard Credit
With Maybank's Multi Currency Lombard Credit, you can hedge, leverage and diversify your assets.
Click here to find out more about how our Multi Currency Lombard Credit can help you earn multiple potential returns with an additional source of liquidity.
Overseas Mortgage Loans
We offer Overseas Mortgage Loans in Singapore, Malaysia, London, Melbourne, Perth and Sydney. Clients can borrow through Maybank Malaysia or, have the option of borrowing in various currencies at our overseas Maybank branches.
Cross-Border Financing
Pledge your deposits with Maybank Malaysia and take a foreign loan through Maybank Singapore. Pledge your deposits with Maybank Singapore and take a local loan through Maybank Malaysia. This facility allows you to borrow without converting to send abroad.
Leveraged Investments and Margin Financing
Maybank Private offers financing facilities secured against your portfolio.
Universal Life Insurance Premium Financing
We offer a premium financing of your Universal Life Insurance policy.
Business Facility
To further augment the success of your business, your Relationship Manager can connect you to the rest of the Maybank Group in trade finance, credit facilities, business and corporate loans.
Please contact your Relationship Manager.
Bespoke Solutions
Universal Life Insurance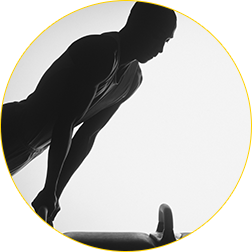 Whether you are planning for family protection or business succession, creating a legacy starts with creating a plan. Universal Life Insurance is a single premium whole life policy that offers high protection coverage. It presents you with the opportunity for wealth creation while preserving your wealth for generations to come.
Other Services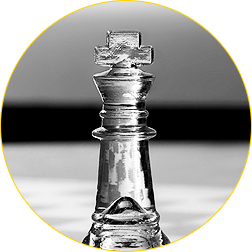 Our extensive network of counterparties and strategic partners allow us to introduce to you customised solutions including:
. Private Equity
. Trusts
. Foundations
. Philanthropy
. Legacy Planning
PrivateWealth Suites
Conduct your business in private
Locate us
Your journey to dedicated banking starts here.
For the best browsing experience, we recommend you view this website in the latest versions of Chrome, Firefox, Safari or Internet Explorer.