Important Notice
Your safety and wellbeing are our utmost priority. During this period, we strongly encourage you to perform all your essential banking services via Maybank2u and our Maybank App from the safety of your home. Our Client Advisors are also available on call or via e-mail to serve you and provide wealth solutions.
We are pleased to inform you that as of 27 July 2020, all Maybank Private Suites have reopened with revised operating hours from 9:15 am to 4 pm.*
Kuala Lumpur
Penang
Sarawak
Sabah

- Menara Maybank

- Penang Main

- Kuching

- Karamunsing
(operating hours from 9.30 am to 3 pm)
For your safety, we have implemented these measures at the branches/suites:
- Maybank Private Suites and branches are operating from 9:15 am to 4:00 pm during the RMCO* and regularly sanitised.
- ATMs, Cash Deposit machines are regularly sanitised throughout the day and have resumed normal operating hours.
- Crowd control measures.
- Seating areas are customised to social distancing parameters.
- Temperature checks at the entrance.
- Markers are placed at the branch/suites counter area.
In the meantime, stay safe and healthy.
*unless stated otherwise
About Us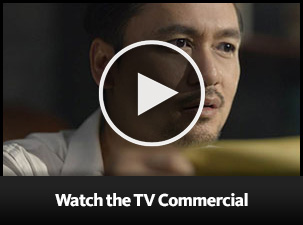 Maybank Private provides you with a fresh perspective and approach. With Maybank Private you will always have a partner for your wealth management needs to turn your inspiration into reality. Whether for business or personal financial growth, we bring together the collective strength of the entire Maybank Group on your behalf to deliver a wealth of opportunities, via your personal Relationship Manager.
With over 50 years of experience and an early presence in global banking markets, Maybank Group offers businesses and investors the ability to tap into its resources and network of 2,400 offices in the region and around the world to support the ventures of our enterprising customers.
A truly ASEAN franchise, we are the only bank with presence in all 10 ASEAN countries, enabling clients to tap market opportunities and bridge worlds in Asia. We also operate in key financial markets like London, New York, Beijing, Shanghai, Hong Kong and the Middle East. As a Maybank Private Client, you will be accorded an extraordinary level of personal service and privileges to meet your wealth management objectives.
PrivateWealth Suites
Conduct your business in private
Locate us
Your journey to dedicated banking starts here.
For the best browsing experience, we recommend you view this website in the latest versions of Chrome, Firefox, Safari or Internet Explorer.